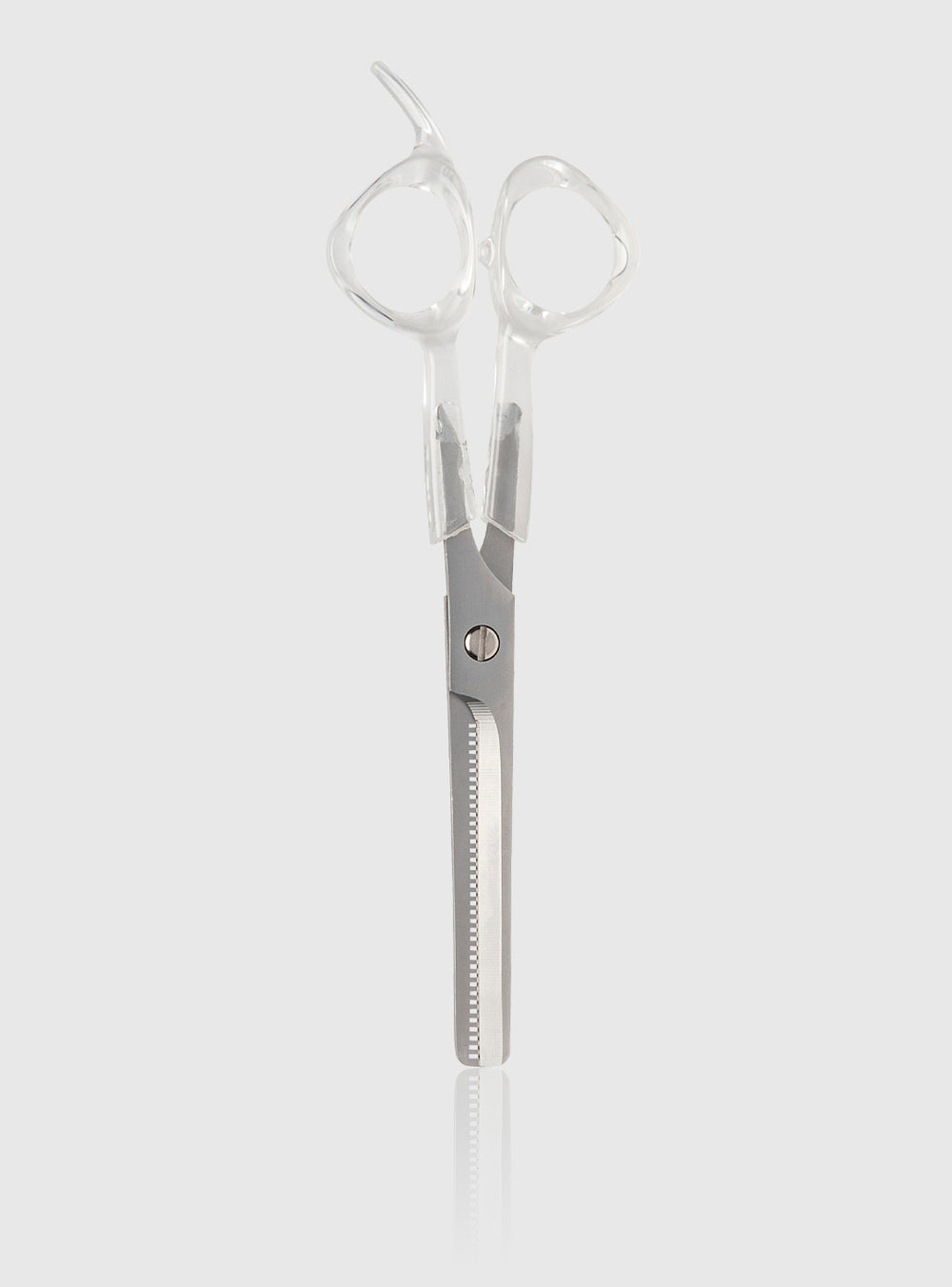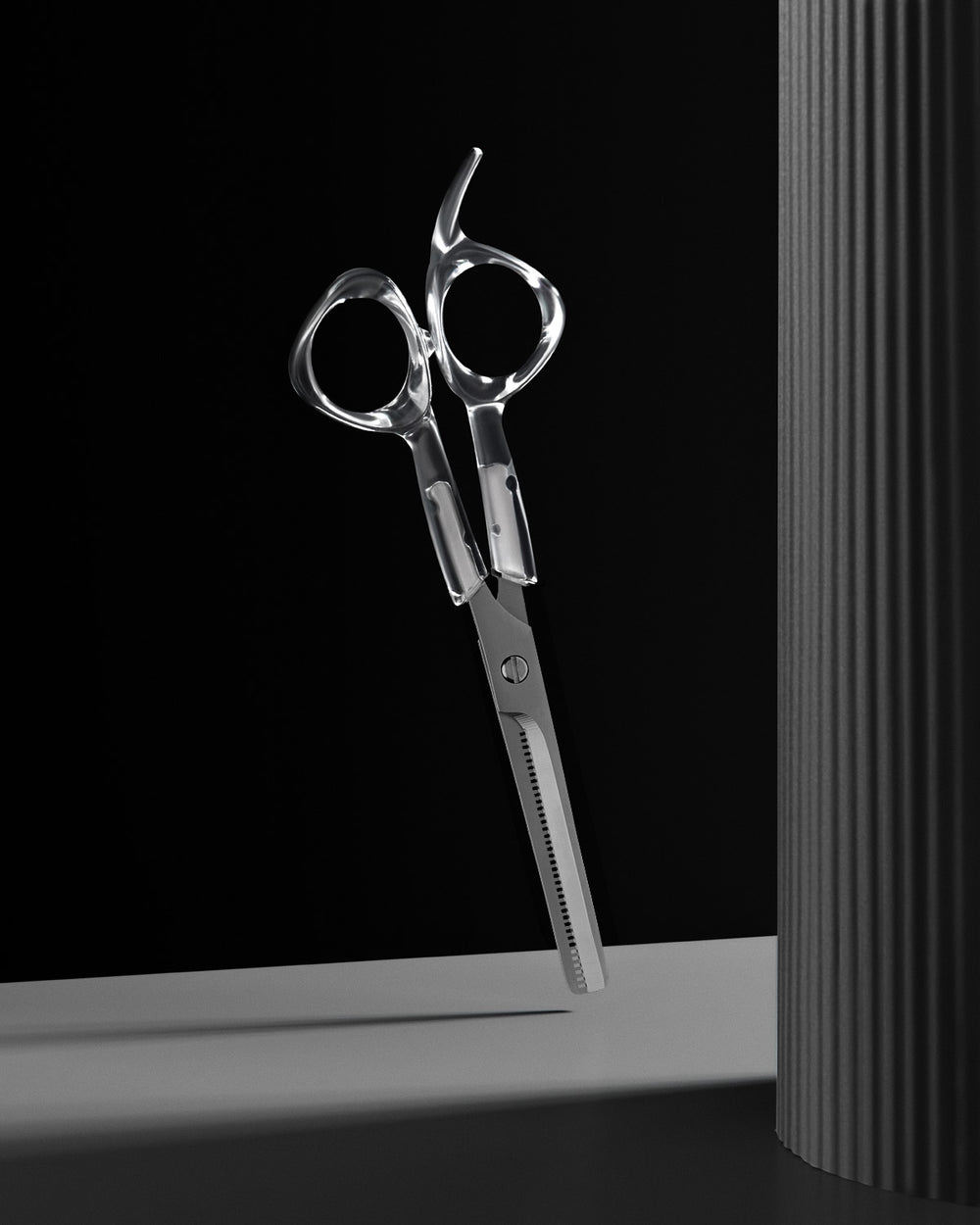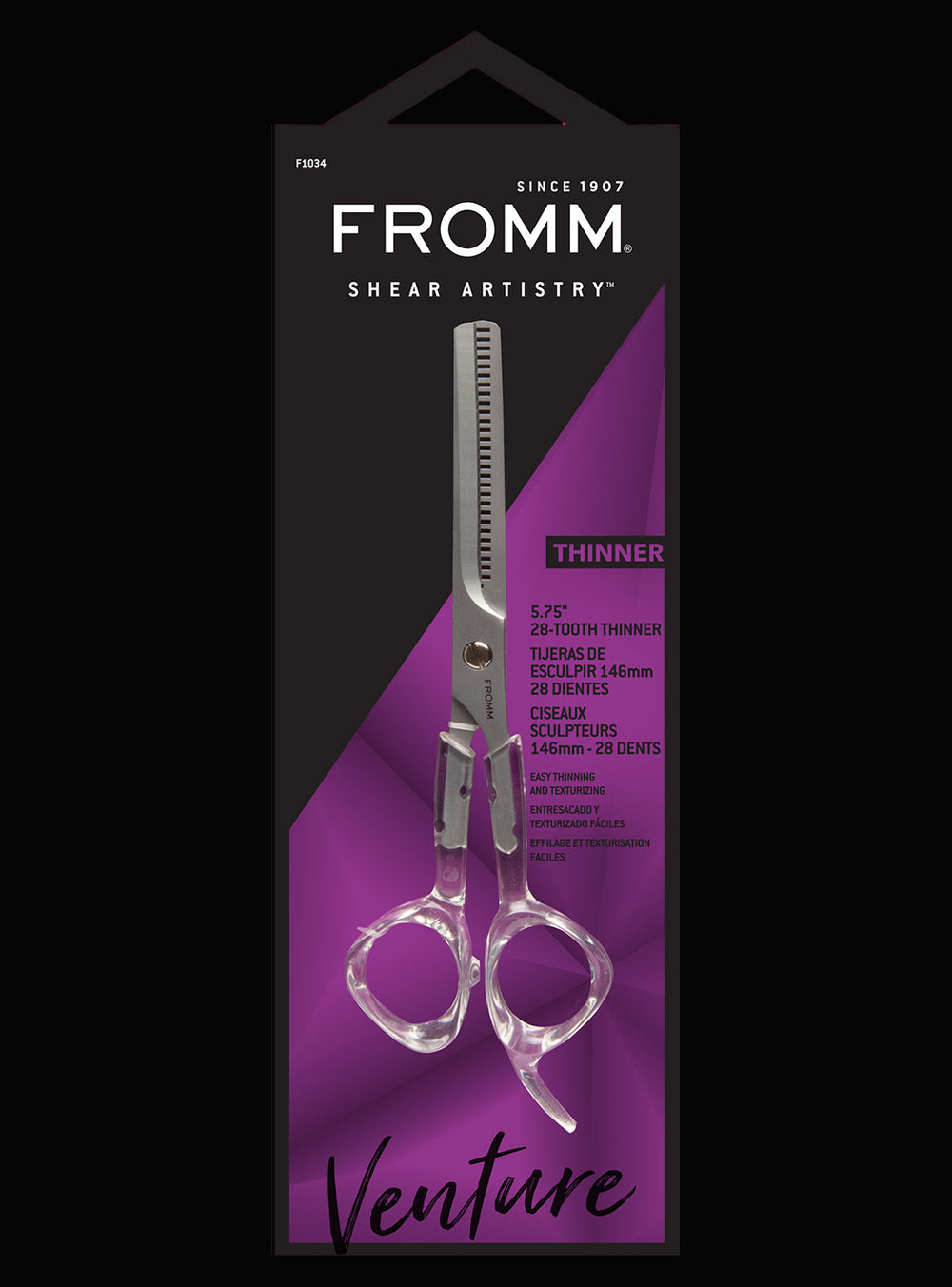 Venture 5.75" 28-Tooth Hair Thinning Shear
<! –– Bazaarvoice Shopify Integration Version 2.2 ––>
Venture ahead on your creative journey with our clear handle hair thinning shears for easy thinning and texturizing.
MAIN FEATURES
BEVELED BLADE
Long-lasting and more nick-resistant
MICROSERRATED EDGE
Grips hair and prevents it from pushing forward
ICE TEMPERED
Japanese steel
OPPOSING HANDLE
Suitable for cutting with middle finger
ROCKWELL HARDNESS
Level: 1 out of 3
FINISH
Clear & matte silver
BEST USED FOR
Easy thinning and texturizing techniques and at home use
CARE TIPS
Wipe with a soft towel between clients and at the end of the day.
When needed lubricate with a drop of oil to lubricate the screw and pivot.
Open and close the shears, and add 2-3 more drops of oil to the pivot to draw out any debris.
<! –– Bazaarvoice Shopify Integration Version 2.2 ––>