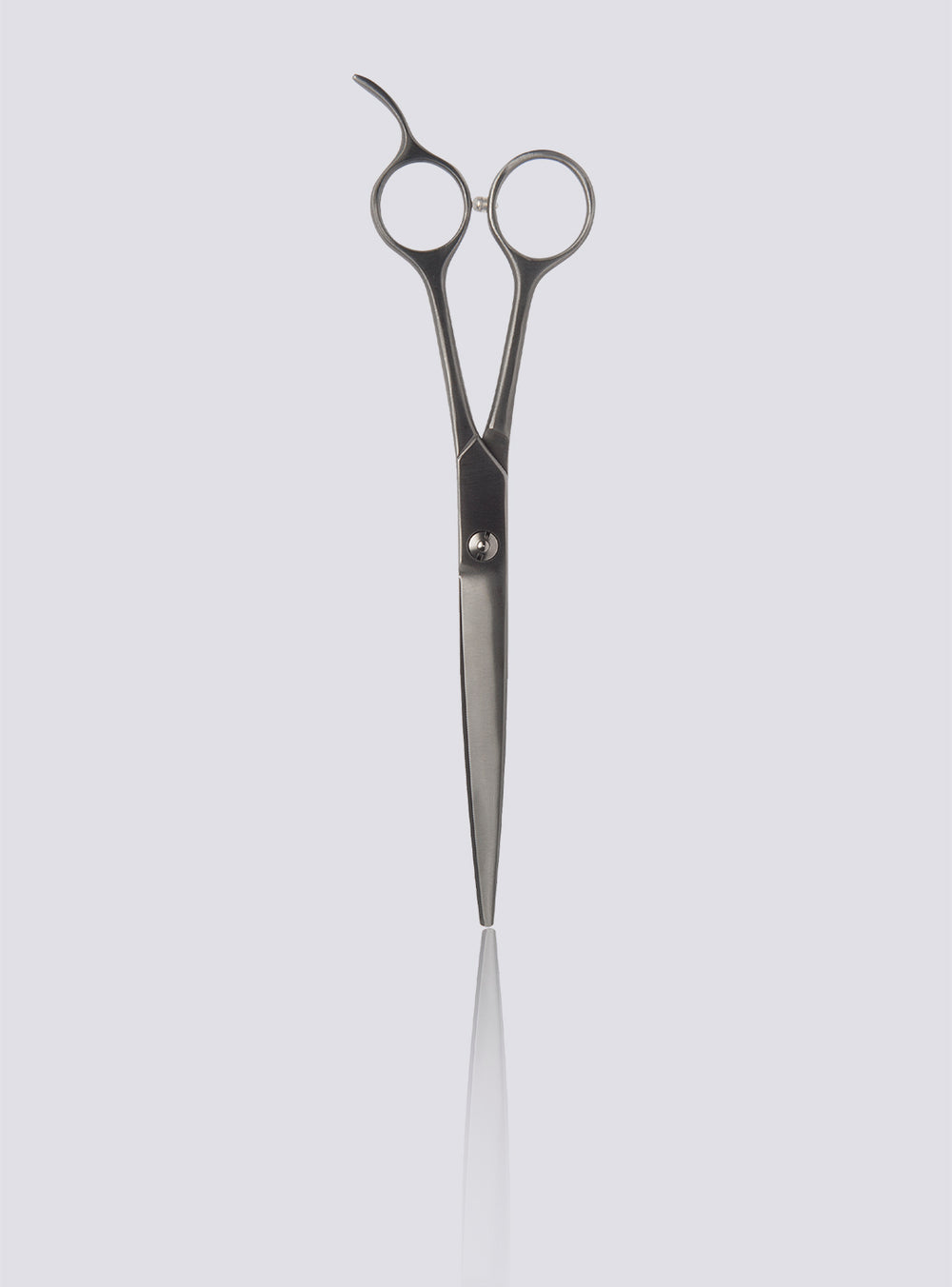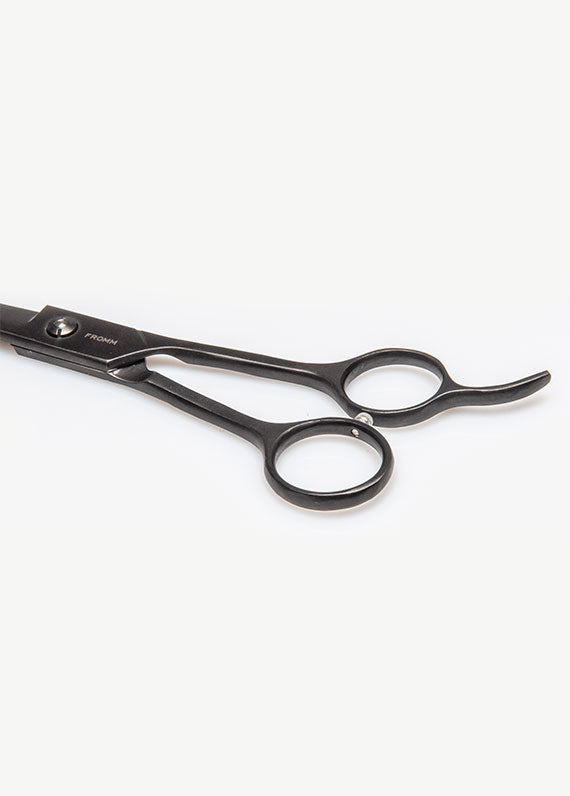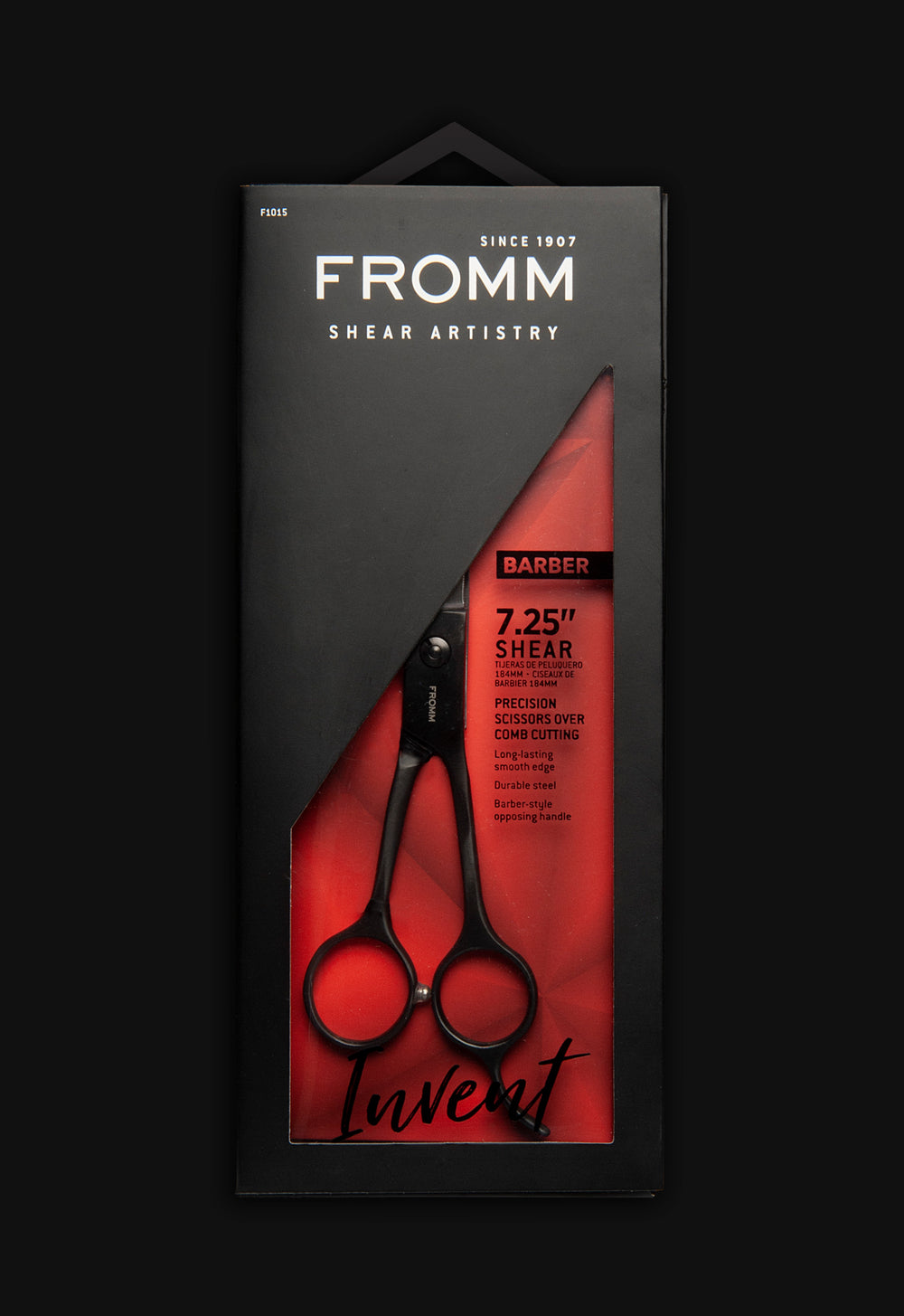 Invent 7.25" Barber Shear
<! –– Bazaarvoice Shopify Integration Version 2.2 ––>
Invent your next best cut with our no-nonsense gunmetal finish barber shears that deliver a precise cut every time.

Main Features
Beveled Blade
Long-lasting and more nick resistant
Cutting Edge
Long-lasting smooth edge
Steel Type
Heat treated steel
Opposing Handle Design
Traditionally used for barber shears
Rockwell Hardness
Level: 1 out of 3
Best Used For
Traditional barber scissors-over-comb cutting techniques
CARE TIPS
Wipe with a soft towel between clients and at the end of the day.
When needed lubricate with a drop of oil to lubricate the screw and pivot.
Open and close the shears, and add 2-3 more drops of oil to the pivot to draw out any debris.
<! –– Bazaarvoice Shopify Integration Version 2.2 ––>