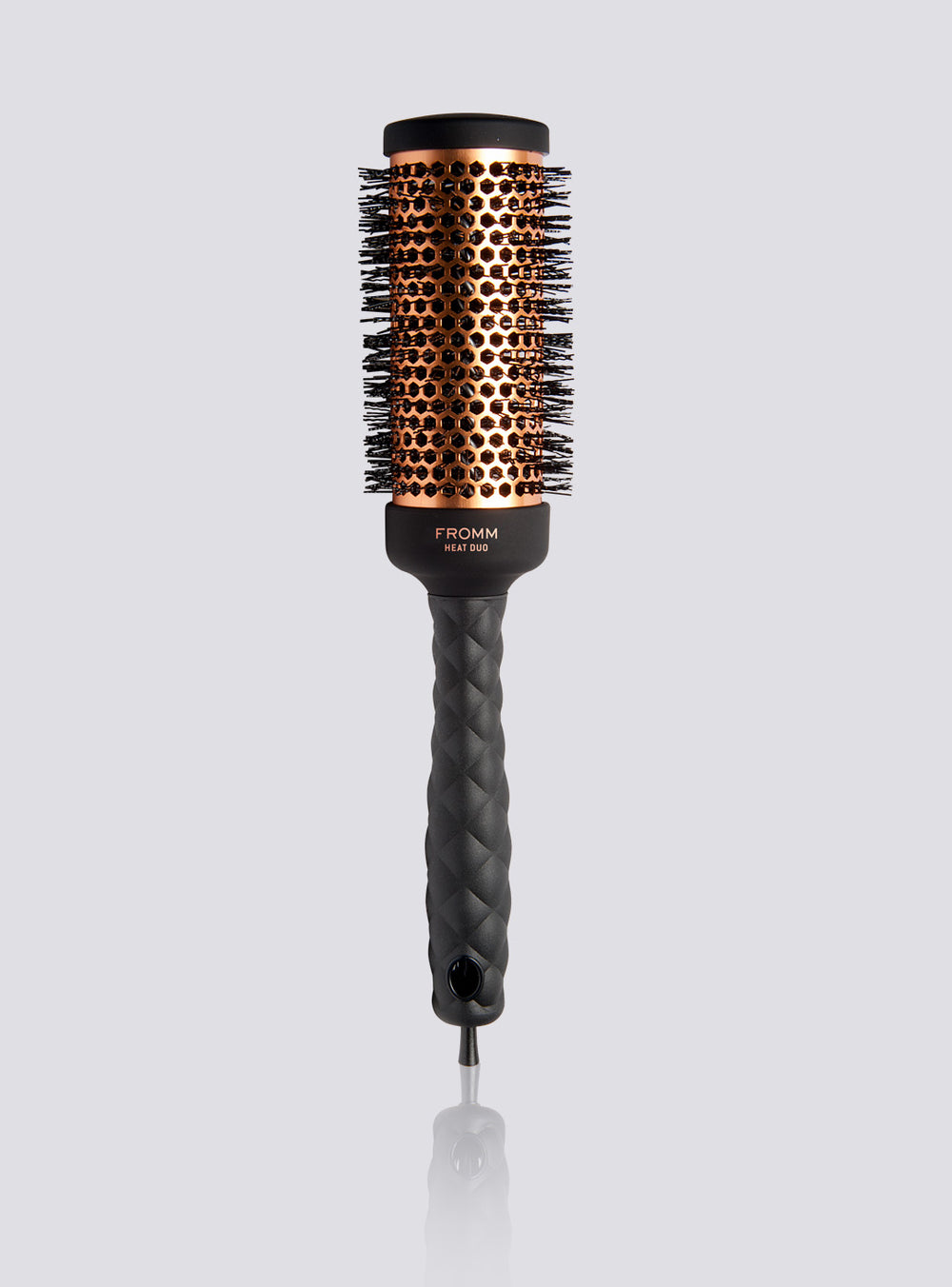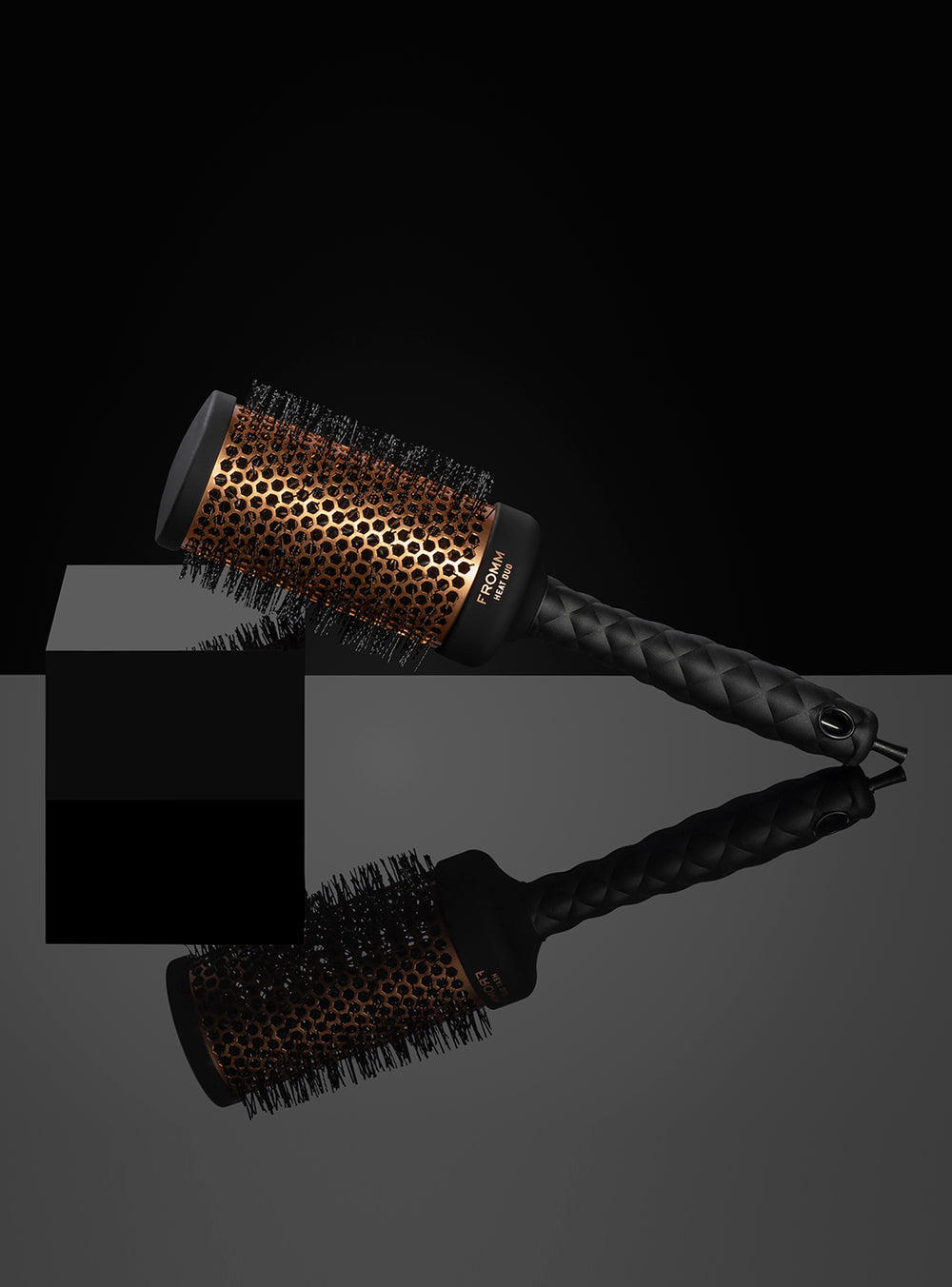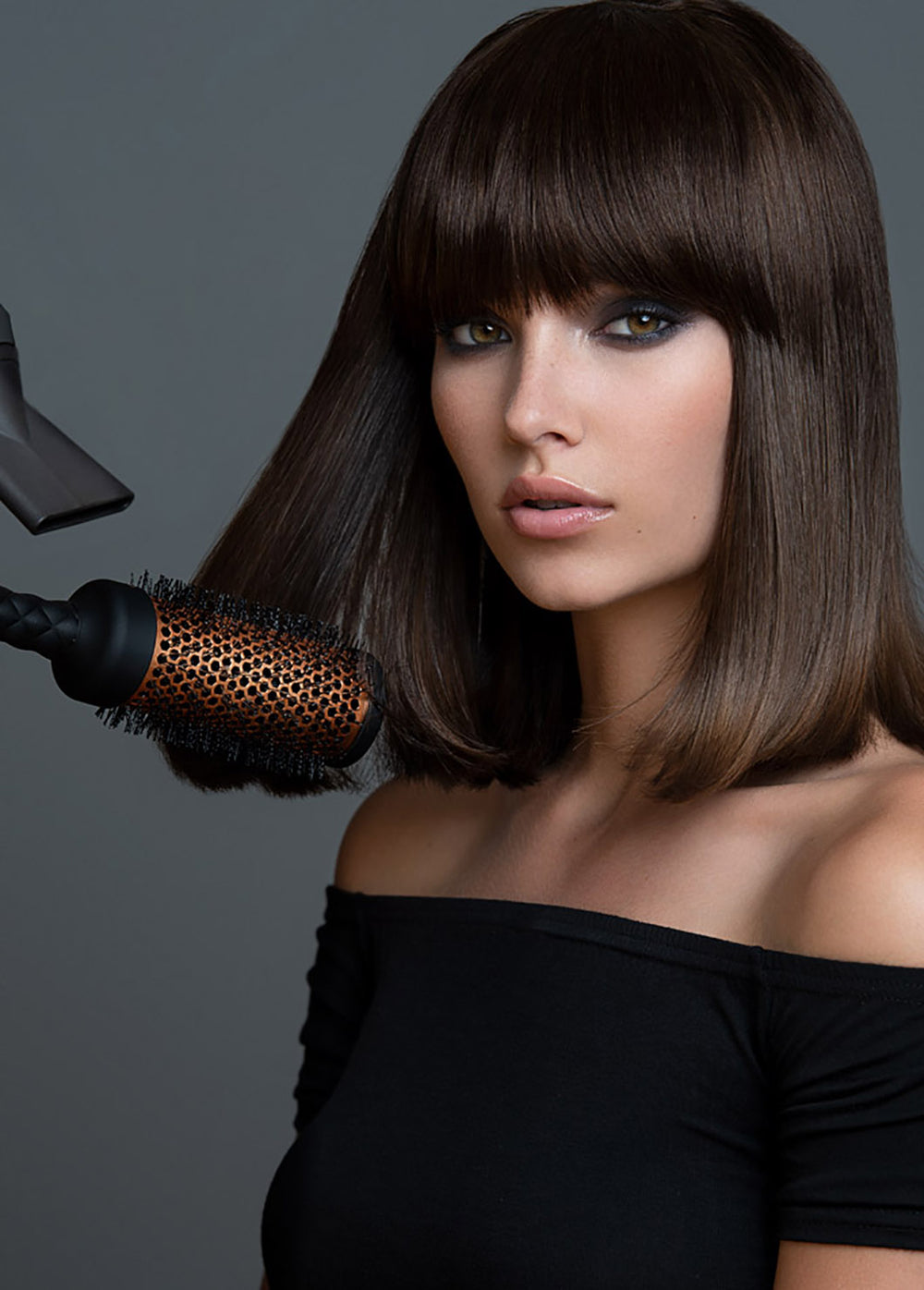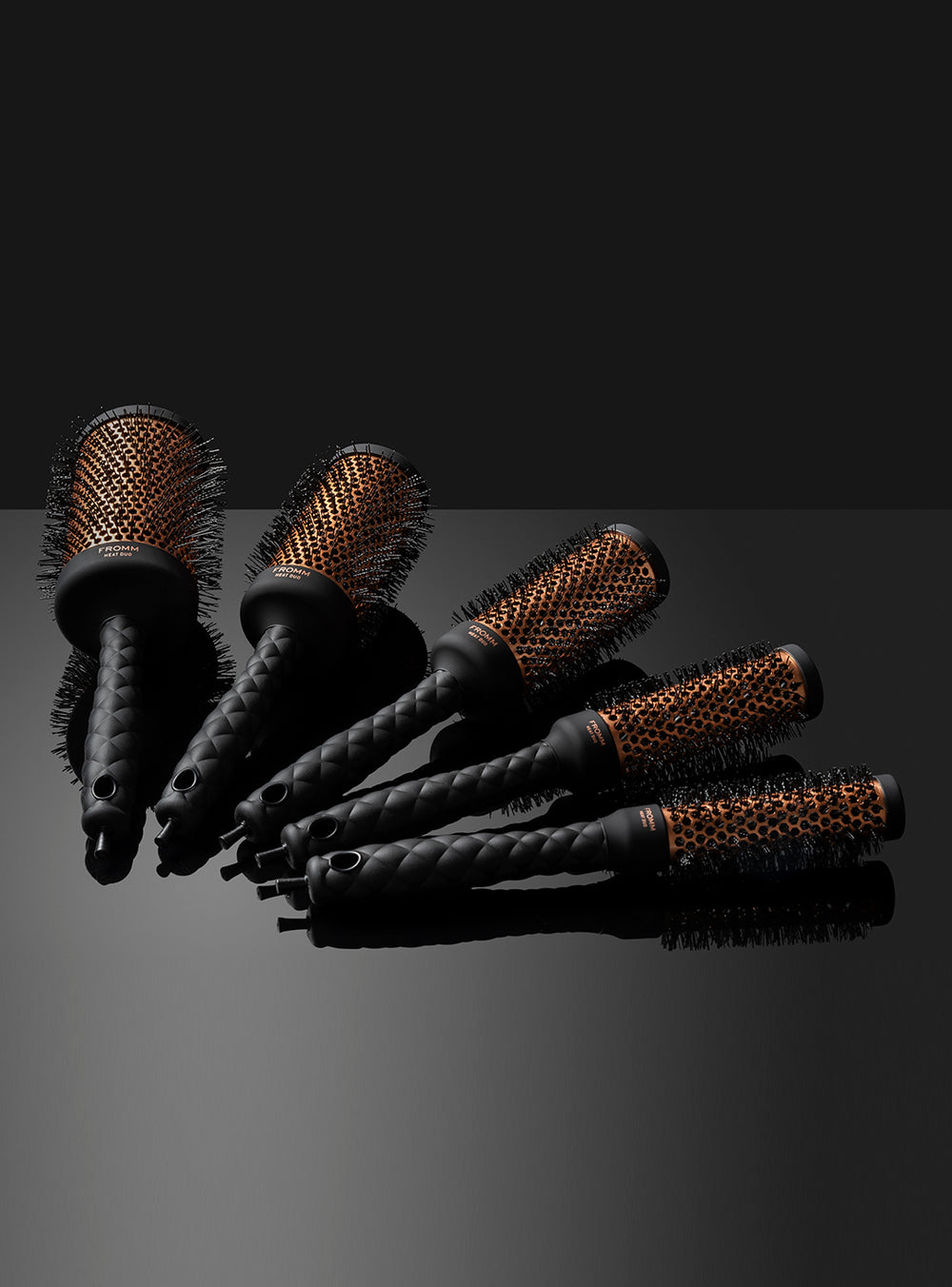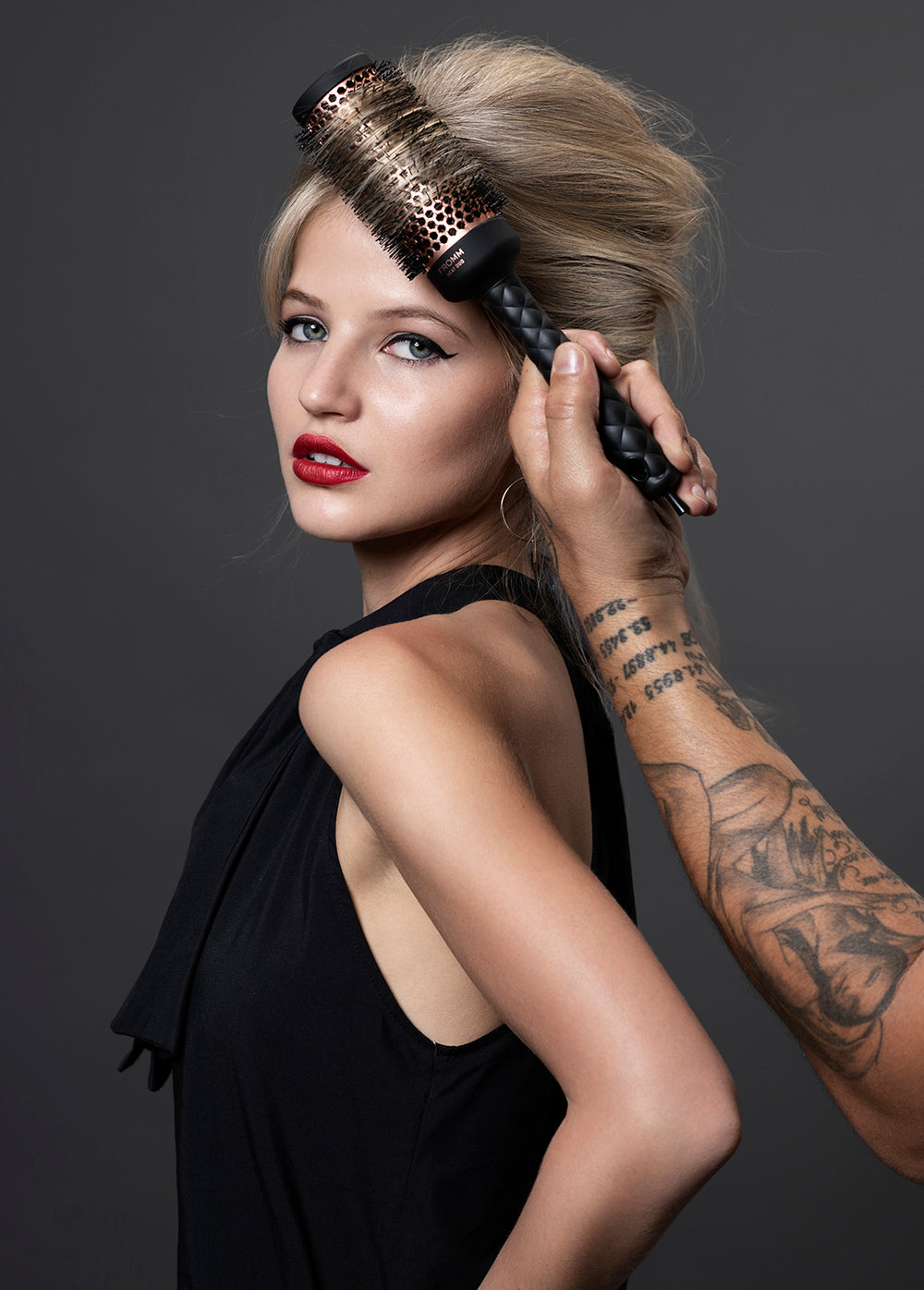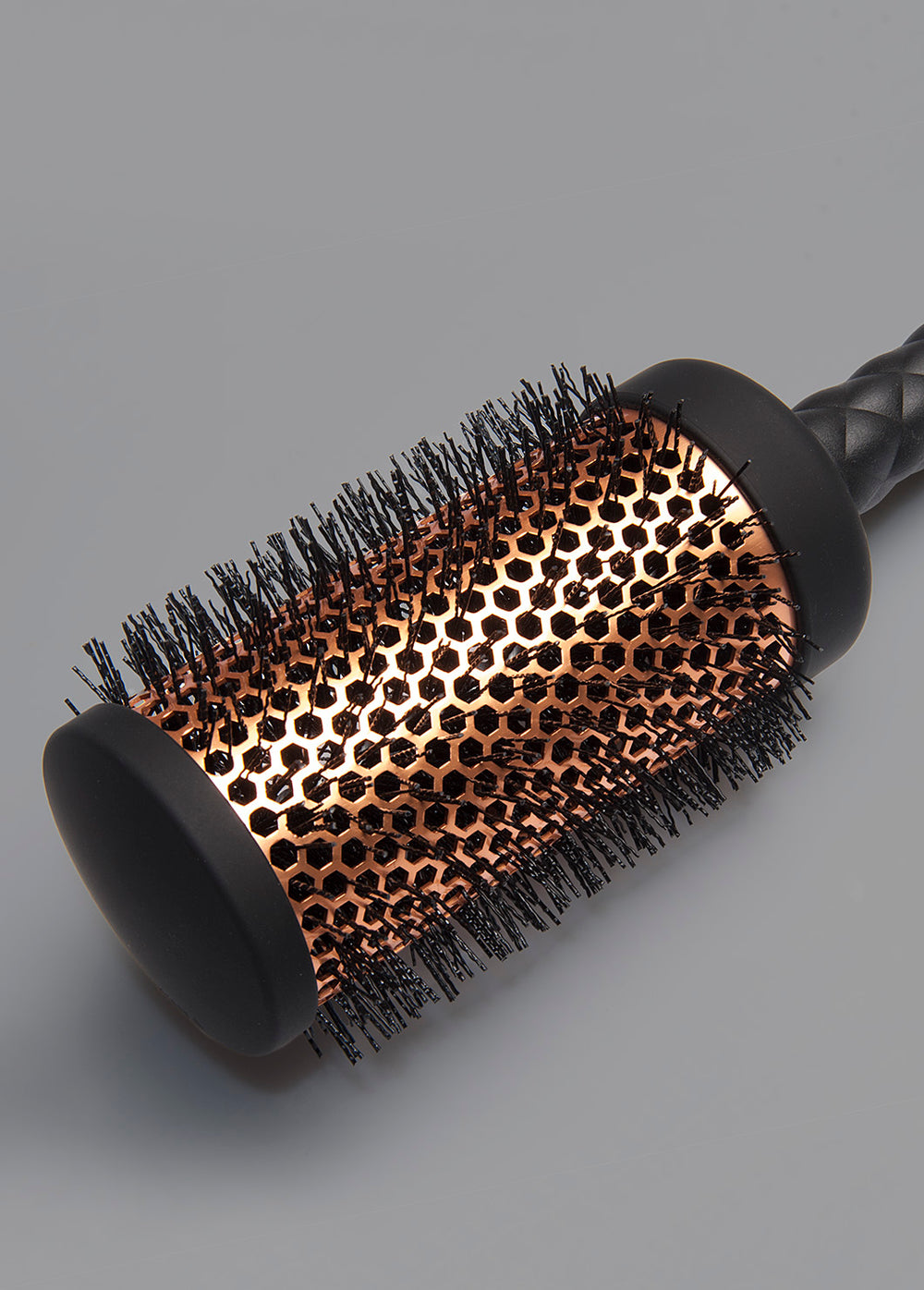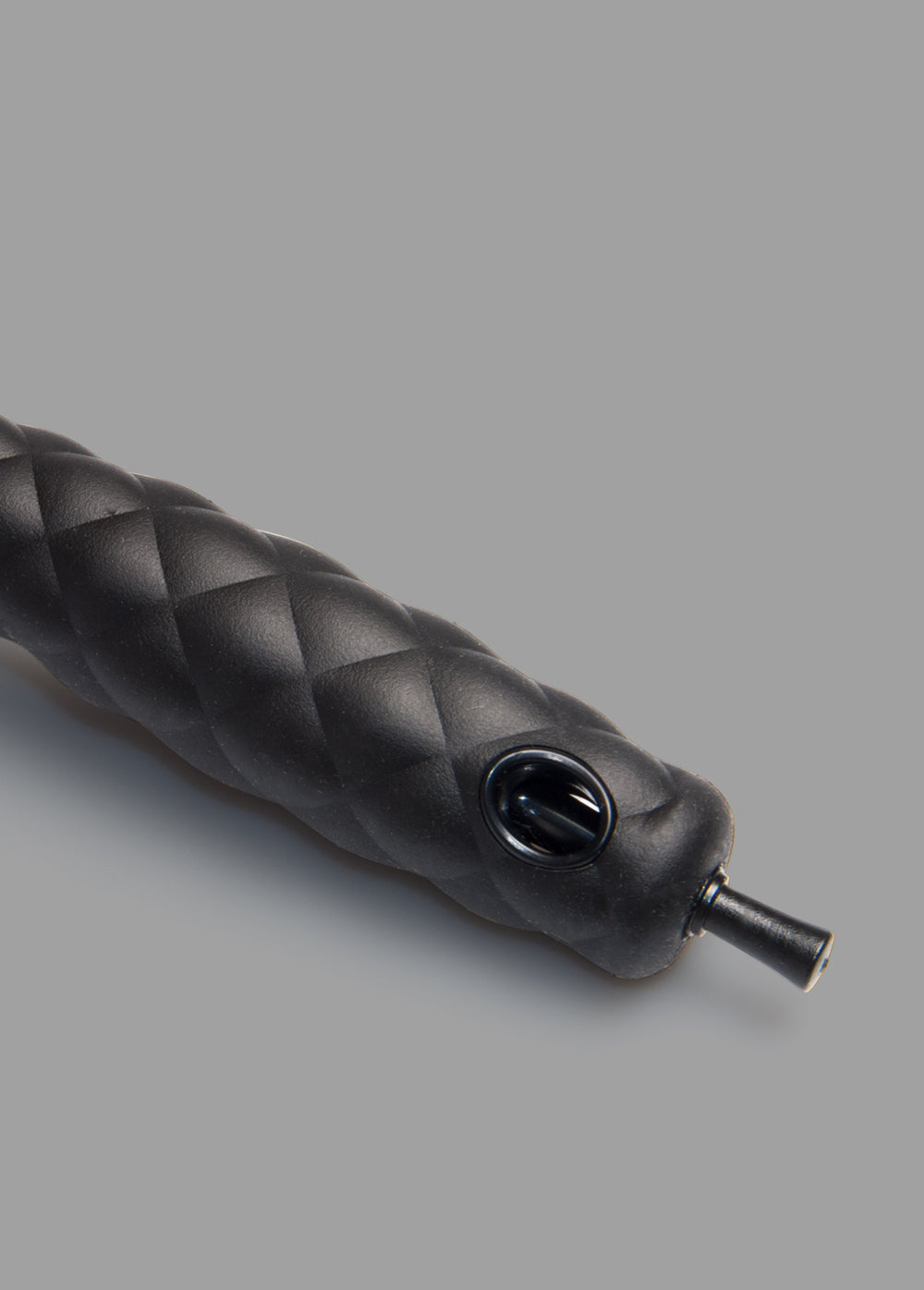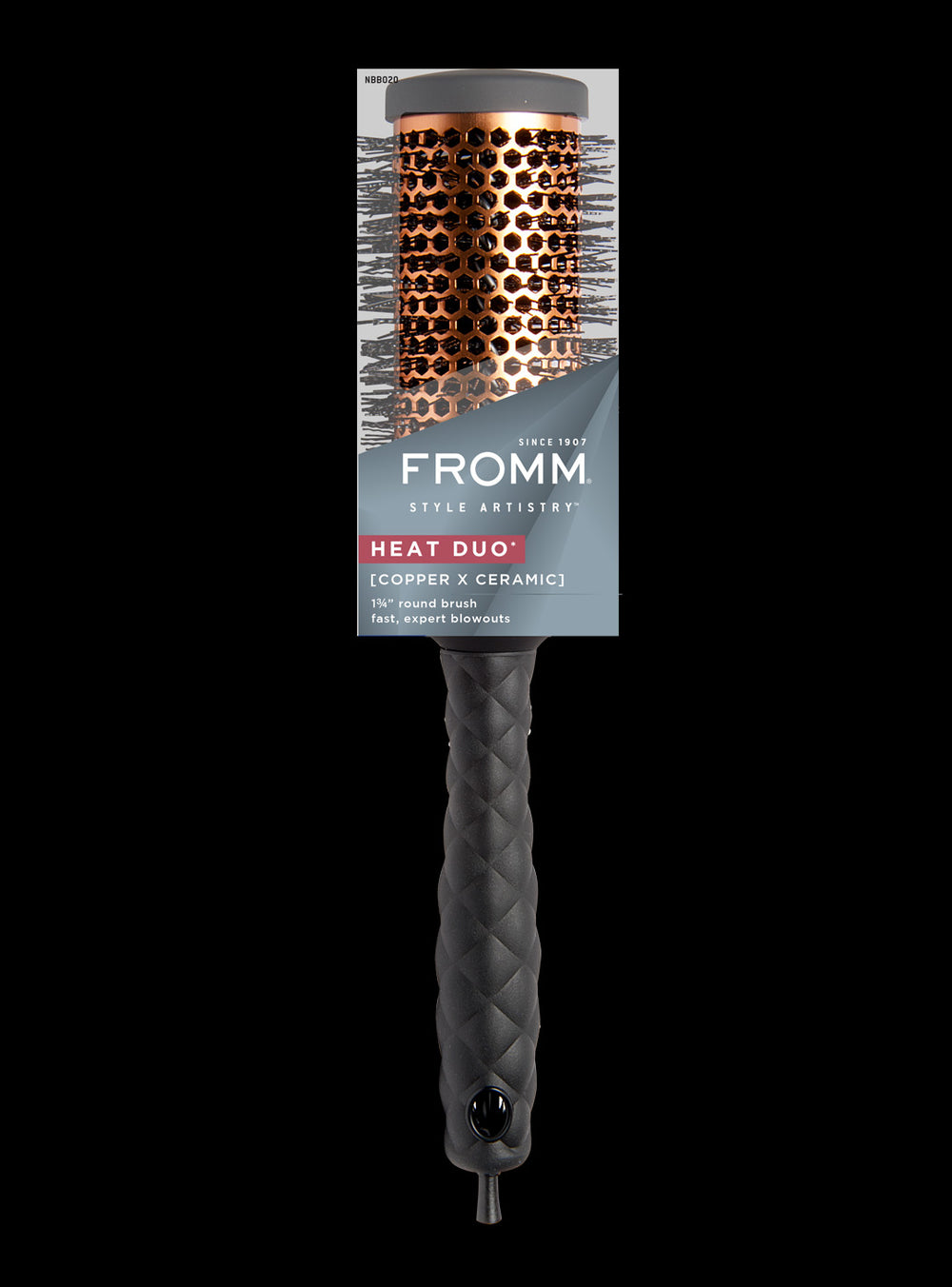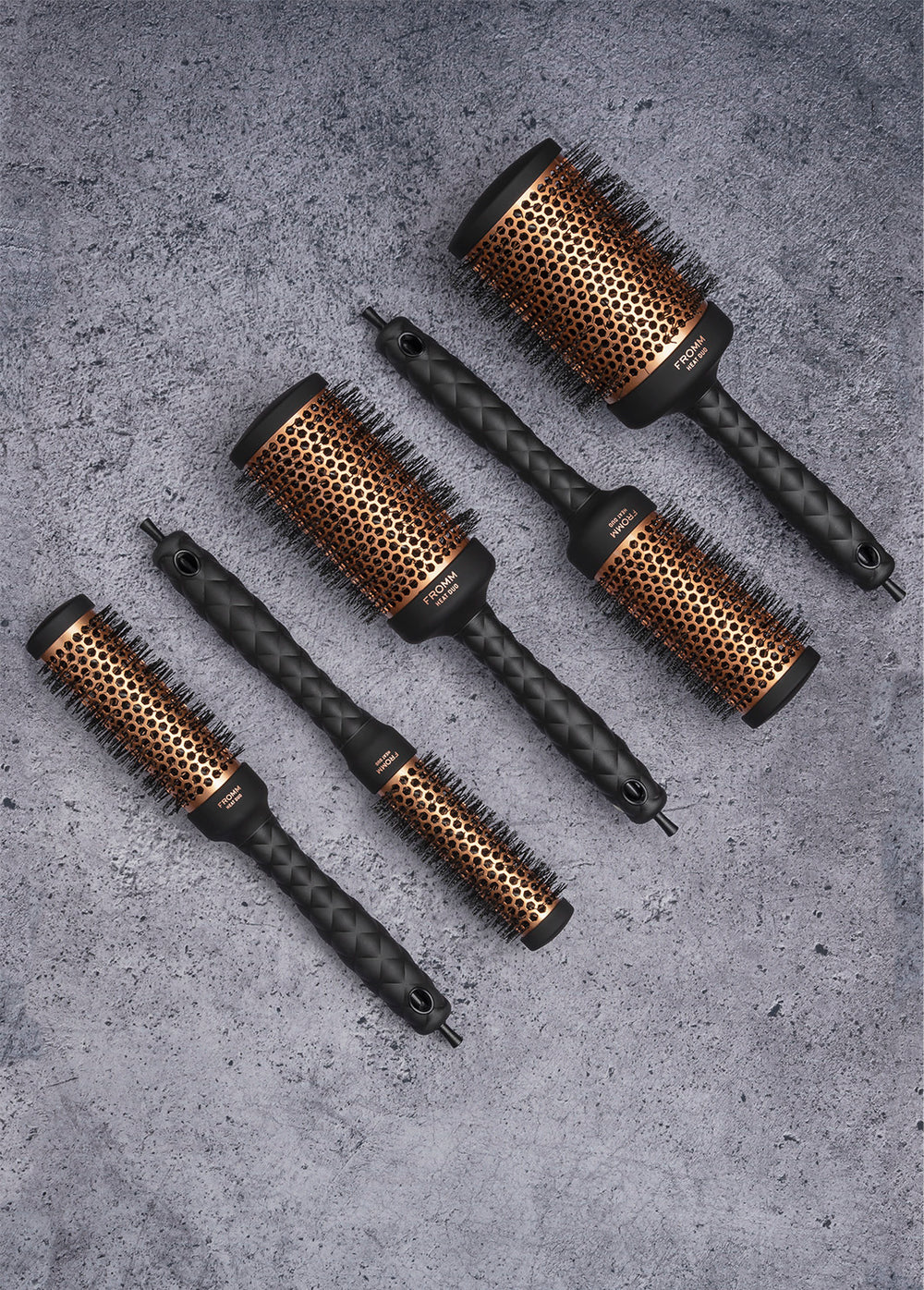 Heat Duo 1.75" Copper Thermal Round Brush
<! –– Bazaarvoice Shopify Integration Version 2.2 ––>
Unleash your creativity and achieve stunning styles with our most advanced dual copper and ceramic round brush technology paired with superior design.
Main Features
Copper x Ceramic Barrel
• Heats up 3X faster than a leading copper brush
• Retains and distributes heat evenly – no hot spots
• Negative ions break down water molecules for faster drying
Double Ionic Technology
• Smooths frizz and fly aways
• Seals cuticle and locks in moisture for smooth styles and healthy shine
Polished Waved Bristles
• Strong tension yet gentle on hair and scalp
• Heat resistant to 400°F
Double Injection Cushion Handle
• Rotates smoothly and grips easily even with wet hands
• Allows for comfortable all day use through natural hand position and lightweight design
Best Used For
Styling with a blow dryer
Smooth and straight styles
Care Instructions
To Clean
Use the F2009 Fromm Brush Cleaner to remove excess hair and debris from brush.
To Wash and Dry
Occasionally deep clean in warm water with the F2009 Fromm Brush Cleaner and lay flat to dry.
<! –– Bazaarvoice Shopify Integration Version 2.2 ––>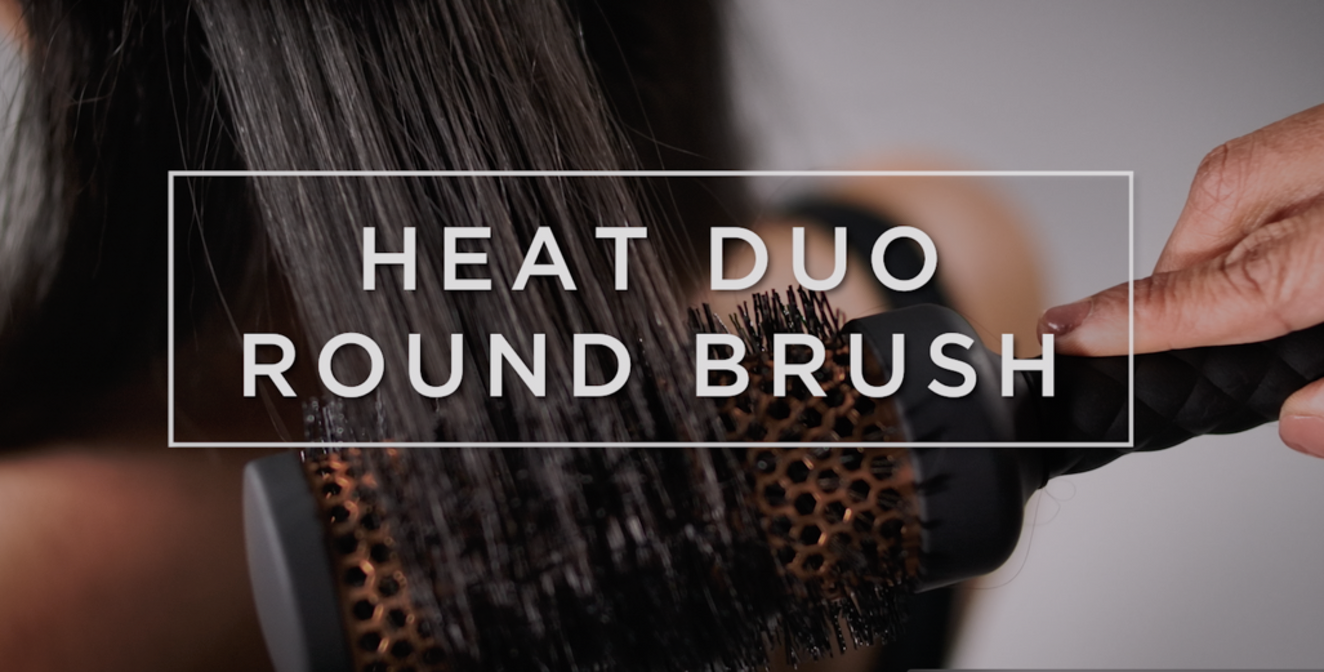 Learn how to create a sleek and polished blowout with our Heat Duo round brush featuring Fromm Squad member and stylist Kerre Berry